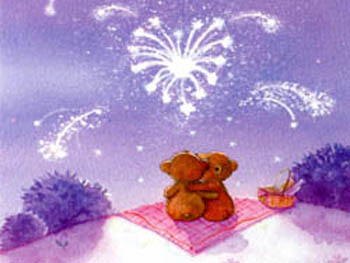 ALL MY LOVIN'
Click HERE to download
Close your eyes and I'll kiss you.
Tomorrow I'll miss you.
Remember I'll always be true.
And then while I'm away.
I'll write home every day.
And I'll send all my loving to you.
Fireworks explode and Valentine hearts float up the screen in this animated screensaver. Matching desktop theme, wallpaper, Winamp skin, and XP bootscreen available.